how to host a rawmantic dinner party


2021-22, solo show, Alibi Gallery, curated by Eleni Michaelidi (Athens, GR)


The exhibition presents new works that negotiate the seemingly trivial – body parts, everyday habits, and little demons. Striking a fragile balance between pictorial mastery and a queer glitch aesthetic, Rozaki captures her generation's perspective of contemporary lived experience as increasingly filtered and informed through the digital. The exhibition is curated by art historian Eleni Michaelidi.

Created for the most part within conditions of confinement in 2020-21, "how to host a rawmantic dinner party" bears testimony of a time when the world came to a standstill and we set out to notice the bare essentials, daily habits and ways of (co)existing.









how to host a rawmantic dinner party

1. scan the QR code, put some music with your headphones on.
ready for some hardcore mingling?
2. aim for getting at the high point of our intimacy
3. wish bon appétit to all of your guests before you begin
4. prepare a well-executed evening of surprises
5. buffer4ever - you never know when your guests want more
6. watch out for panthers leaping from her spit
7. hold tight and gently peel edges
8. keep things moving, have a drink, take a sniff
9. engage in playdough foreplay for restless sleepers
10. designate exit wounds
11. accept that sometimes we diet on shadows
12. and watch out for the snakes
13. excuse the occasional etiquette misstep
14. remember what to expect when you overcorrect
15. when in doubt, admit: I think I made you up
16. perforate the bouncy house
17. engage in conversation about news, politics, anything,
from gap as gap
18. talk about a design challenge, occasionally
19. embrace randomness as coincidental mise-en-place is very important
20. maybe it's all real, maybe all persons fictitious
21. lemon tastes great but look mummy, no hands
22. don't serve desert just say: if I knew you were coming
I'd've baked a cake
23. take a good night's slip
24. not a dream - these are pre-cum of the heart
25. before you sleep, prepare your last minute negotiation tactics
26. look in the mirror, mirror says: "ask again later"
27. events make more space for interaction - it's not enough
to watch a movie
28. and this is how to host a rawmantic dinner party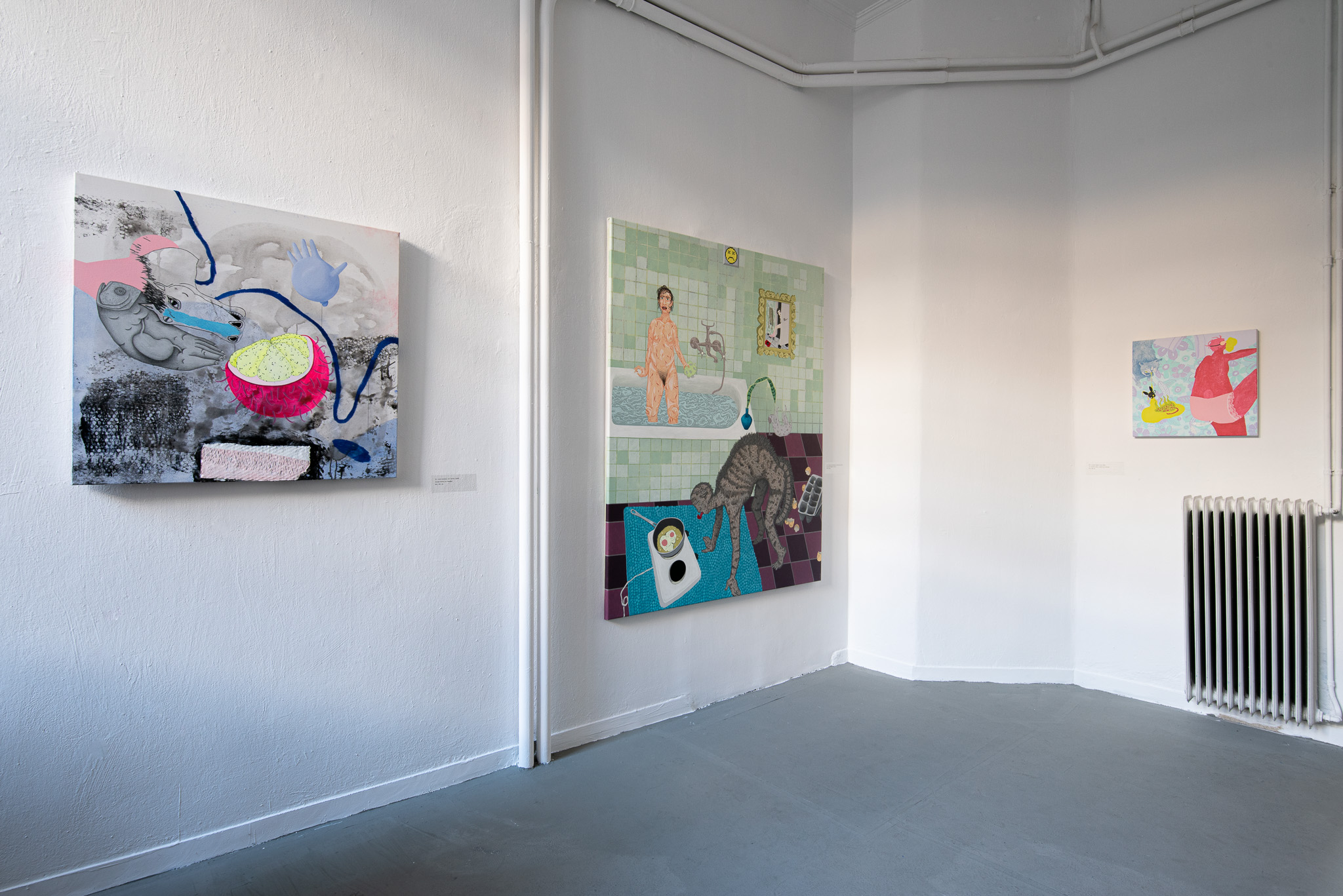 I'd never seen such
a glorious feast
and now I've started to believe
that all this would end soon
the same way digestion
follows ingestion
that is
Inevitably

We opened and closed our bodies
trying to fit ever more
into each other.
In this desperate crave
for merging
we saw the remaining pieces
slowly falling on the floor
like snowflakes
or crumbs

We'd lost our appetite completely
mostly because anthropophagy
had exhausted us

Skin was no longer
a limit.



poem by Ran
(translation by Teiko Ito)